Livraison offerte à partir de 200€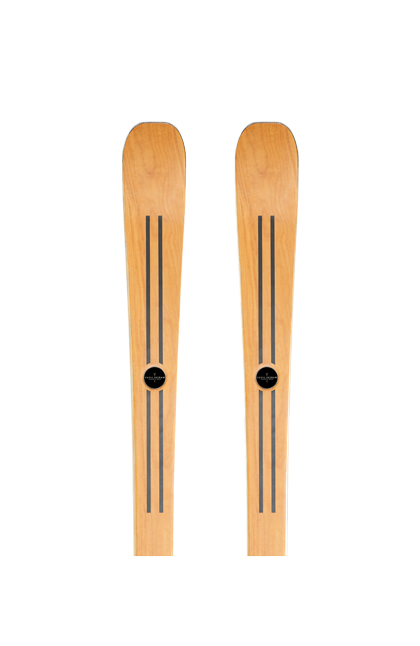  
Marius prestige
An exceptional ski that combines high technical
nature and exquisite artisanal work.
Personalization
Write the text you want to engrave (25 characters maximum).
The engraving will be written on the 2 skis, on the support presented as below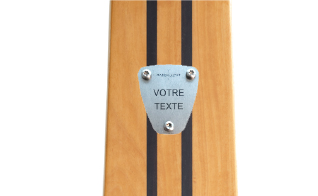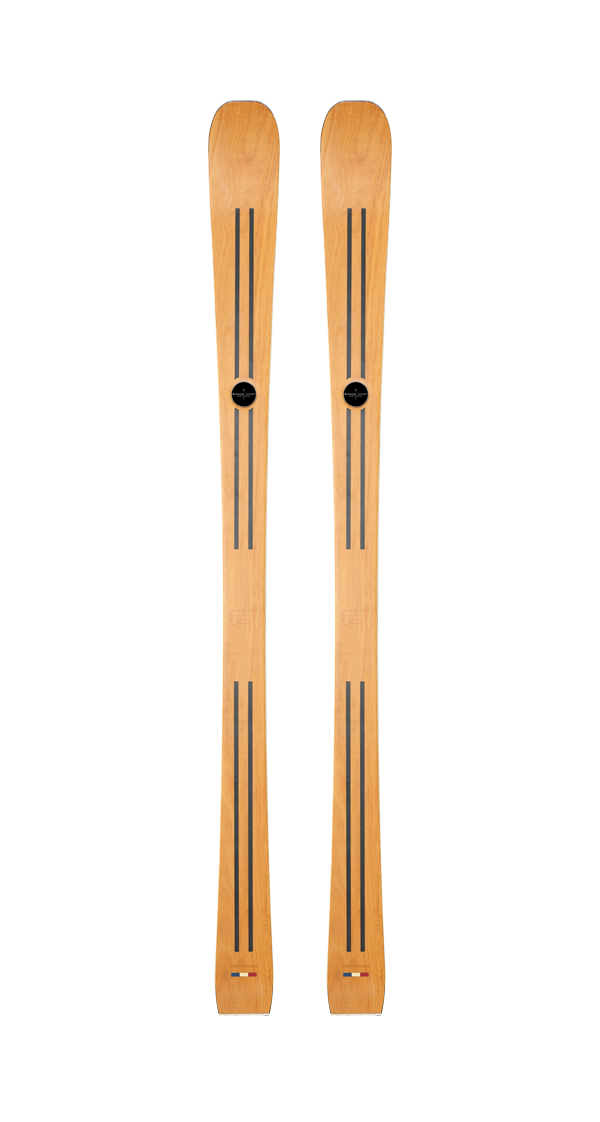 MARIUS
A ski specifically designed for groomed snow slopes, while remaining stable and fun off-piste.

SPECIFICATIONS
HARD SNOW SLOPE
SOFT SNOW SLOPE
OFF-PISTE
DEEP POWDER SNOW
INFORMATION
Ski with confidence on the slopes and discover unique grip and sliding sensations of the Marius wooden ski. In addition to its downhill skiing oriented design, its 82mm waist width offers an interesting floatation that makes it very pleasant to enjoy a few turns in fresh snow.
DIMENSION AND WEIGHT

SIDECUT (en mm)


SKI FINISH :
Hand-crafted marquetry, composed of a precious lemon tree wood and a smoked oak veneer

Les avis de nos clients
Jean-Charles
« La qualité et le savoir-faire français au service de l'excellence. Technologie et tradition du bel objet en plus. »
Laurent
« Très bon ski et finition excellente »
Jérôme
« J'ai eu la chance de les tester en mars dernier.
Ski polyvalent, tolérant et très léger du fait de leur conception en bois.
A l'attaque ils répondent très bien.
Excellente tenue de courbe en carving, ils ne décrochent pas.
A la cool ils sont très faciles à skier et en plus ils sont magnifiques.
Bravo ! »
Paul
« Totalement convaincu ! Beau produit et hyper performant, je fais tester ma paire de skis en bois régulièrement à mes amis de passage à Valloire, on redécouvre vraiment la glisse. Ps : le service client est top et aux petits soins »