Livraison offerte à partir de 200€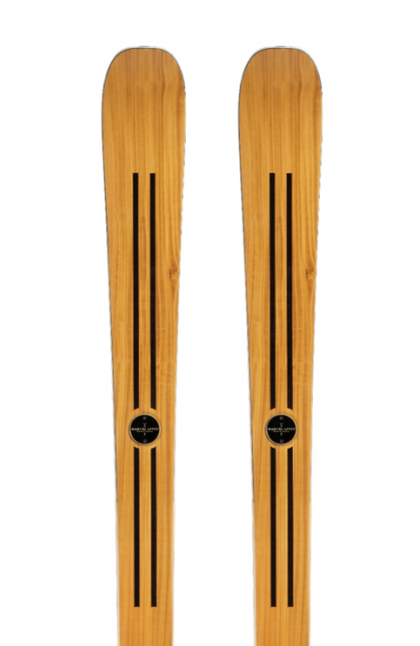  
Léon prestige
An exceptional ski combining prestigious wood finish
and historical artisanal ingenuity.
Personalization
Write the text you want to engrave (25 characters maximum).
The engraving will be written on the 2 skis, on the support presented as below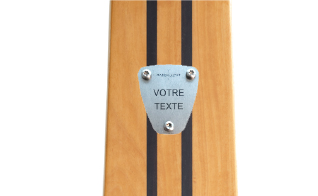 LÉON
A ski designed for versatile skiers who like to do carved turns on-piste and scull (do short parallel turns) around fir trees in powder snow.

SPECIFICATIONS
HARD SNOW SLOPE
SOFT SNOW SLOPE
OFF-PISTE
DEEP POWDER SNOW
INFORMATION
Don't bother yourself with any more concerns about questionable snow conditions with Leon ski. It is an excellent multi-purpose versatile ski. It will accompany you both in your powdery snow outings and on carved turns on hard snow. Thanks to its pronounced tip and a high floatation capacity, it adapts and makes it easy to control in all conditions.
DIMENSION AND WEIGHT
SIDECUT (en mm)

SKI FINISH :
Hand-assembled marquetry cladding made of precious lemon wood and smoked oak.

Les avis de nos clients
Olivier
« Satisfait de mon acquisition ! Quelle belle surprise de recevoir ce magnifique produit ! Un emballage au top et une surprise : un kit d'entretien. N'oublions pas le service. Je suis satisfait et attend une seule chose, l'ouverture des pistes ! »
Florent
« Je suis séduit par la personnalisation, le fait d'avoir un produit français, en bois, original, et exclusif. J'ai apprécié le courrier et le kit d'entretien à la livraison, mais j'aurais aimé avoir accès à des accessoires pour mes skis comme des bâtons assortis ou une housse pour le rangement »